Bio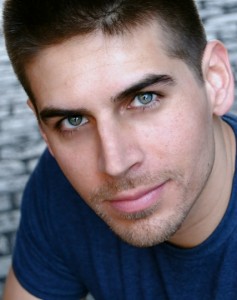 Carlos Andrés Gómez is an award-winning poet, actor, speaker, and writer from New York City. He is the author of the coming-of-age memoir Man Up: Reimagining Modern Manhood, released by Gotham Books, an imprint of Penguin Random House.  Nominated for the Pushcart Prize and named Artist of the Year at the 2009 Promoting Outstanding Writers Awards, he costarred in Spike Lee's #1 movie Inside Man with Denzel Washington, Jodie Foster, and Clive Owen.  Carlos appeared in the sixth season of HBO's Russell Simmons Presents Def Poetry and, most recently, in the third season of TV One's Verses and Flow.  He has headlined festivals all over the world, including Indonesia, South Africa, Australia, Ireland, Spain, Canada, the U.K., and as Guest of Honor at the Berlin International Literature Festival in Germany.
Carlos has been featured on NPR, TEDx, Upworthy, MSNBC's "Melissa Harris-Perry," the United Nations Commission on the Status of Women, Central Park SummerStage, the Edinburgh Festival Fringe, Macy's Passport Show, the Clinton Global Initiative Annual Meeting, the Omega Institute's Women & Power Conference, and on Broadway with Savion Glover.
Winner of the 2015 Lucille Clifton Poetry Prize and the 2015 Makeda Bilqis Literary Award, Carlos' writing has appeared in Rattle, Beloit Poetry Journal, Muzzle, Timeout New York, The Huffington Post, decomP, The Acentos Review, The Guardian, Learn Then Burn: A Modern Poetry Anthology for the Classroom (Write Bloody Publishing, 2010), The Barbershop Chronicles (Penmanship Books, 2008), High Desert Voices (The Wordsmith Press, 2005), We Will Be Shelter: Poems for Survival (Write Bloody Publishing, 2014), You Are Never Where You Are: A Collection of Poetry (University of Washington Press, 2010), Me No Habla With Acento: Contemporary Latino Poetry (Rebel Satori Press, 2011), Airmail: Women of Letters (Viking Australia, 2015), CHORUS: A Literary Mixtape (MTV Books, 2012), and elsewhere.
A former social worker and public school teacher, Carlos has lectured and performed at more than 400 colleges and universities, facilitated countless workshops, and delivered numerous keynotes and commencement addresses. He continues to tour the globe.
What are people saying about Carlos as a speaker/performer?  Sign in to Twitter, visit Carlos' page & click on "Likes"
For Carlos' performance reel, click HERE
To watch Carlos' TEDx talk, "The Gift of Fear," click HERE
"Carlos was by far the most engaging and inspiring poet I have ever seen."
–Drew Donica, Lawrence University student (United States)
"Powerful and tear-jerking…a mind-blowing, perspective-changing experience."
–Shannon Busta, Cord Weekly (Canada) 
"…a truth-telling visionary."
–Sarah Higginbotham, Brass Magazine (United States) 
"***** (5/5 stars) – Gómez lays himself bare…a quarter of the audience shed tears yet the show was uplifting."
–Bernie Greenwood, Hairline Magazine (United Kingdom) 
"The event was incredible.  Every student who came was extremely impressed with Carlos…I had seniors coming up to me telling me that Carlos was the best speaker they had seen in four years."
–Elizabeth Stanfield, Co-Chair, SEAT UTK (United States)
"Carlos Andrés Gómez–a man so stunningly open, a poet so thrillingly fierce–that my students, normally so intellectual and analytical, couldn't resist the chance to share their most emotionally intimate stories of learning the world and claiming their voices in it.  And they haven't stopped since."
–Cindylisa Muñiz, Trinity School teacher (United States)
"Carlos Andrés Gómez is one of the most compelling voices of our generation…
[He] captivates his listener with a profound use of cadence and imagery… Raw, entertaining, and empowering."
–Imani Woomera, Slam Africa (Kenya)
"Carlos is amazing. Pretty much everything he says, whether a 'poem' or not, is pure poetry. His grace and power and humor demand not only that people listen, but also that they act for change — in themselves and the world around them. And especially when it comes to the narrow norms that constrain men, hurt women, and limit us all, he can help deliver exactly the change we need. Carlos makes me laugh, cry, and hope."
–Mallika Dutt, President & CEO of Breakthrough {the global human rights organization dedicated to making violence against women unacceptable} (India)
"Gómez's performance is part classic artiste and part lyrical prophet. Think Keats, meets Bob Marley meets Tupac Shakur."
–Searlina Bodden, Caymanian Compass (Cayman Islands)
Learn more about Carlos' journey: 
"A Poet's Voice"
Brass Magazine (Cover Story)
"Carlos Andrés Gómez"
The Hollywood Life (Japanese T.V.)
Press Images: