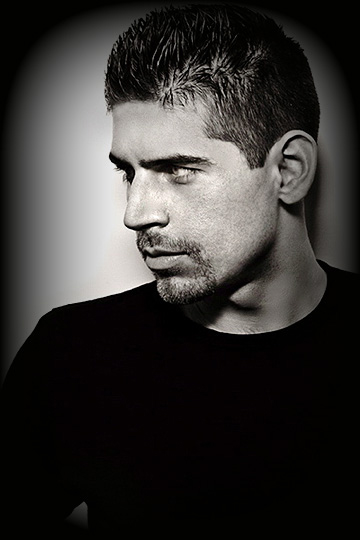 CARLOS graces the cover of Brass Magazine—check out their cover story on him!
CARLOS' poem, "Pronounced," is nominated for the Pushcart Prize!!
CARLOS co-headlines a show with John Legend at Centennial High School in Columbus, Ohio!!
CARLOS collaborates with John Legend and AXE to launch #SeniorOrientation, which champions inclusive masculinity and self-expression among high school students!!
CARLOS' poem, "Before the Last Shot," is selected by Afaa Michael Weaver as the Runner-up for the 2017 Stephen Dunn Prize in Poetry!!
CARLOS receives a special citation from the City of Milwaukee for "outstanding dedication to the Latino community"!
CARLOS is the subject of Color Magazine's article "A Poet's Manifesto"!
CARLOS' poem, "Where are you really from?," goes viral online: topping 1,000,000 views just a few weeks after being posted!!! (A big thank you to NBC News, NPR, The Huffington Post, VIBE magazine, Voto Latino, Latino Rebels, Hozier, Gina Rodriguez, Kevin Powell, and everyone else who has championed the poem!)
CARLOS is profiled on NBC News!
CARLOS' poem, "Murambi (Rwanda, 2008)," is selected by Lamont B. Steptoe as the winner of the Editor's Choice Award in the 2017 Sandy Crimmins National Poetry Contest!
CARLOS' poem, "There were Two Unanswered Voice Mails from You," is selected by Major Jackson as a Finalist for the 2017 James Hearst Poetry Prize and will be published in the North American Review!
CARLOS draws a standing ovation closing out the Fulfilling America's Future: Latinas in the U.S. Summit at the White House!!
CARLOS' poem, "What Latino Looks Like," goes viral online: reaching 1,000,000 views in less than a month!!! (Thanks to Rosario Dawson, The Huffington Post, Vibe Magazine, Latino Rebels, Gina Rodriguez, and everyone who championed the poem! The Huffington Post includes the piece in its list of "17 Of The Most Spectacular Latino Clapbacks In 2016.″)
CARLOS is voted Best Diversity Artist in Campus Activities Magazine's 2016 Reader's Choice Awards!!
CARLOS travels to Kampot, Cambodia for the 2016 Kampot Writers & Readers Festival!
CARLOS collaborates with HuffPost Latino Voices for a performance and in-depth interview!
CARLOS is featured in The New York Times documentary short film A Conversation with Latinos on Race!
CARLOS' poem, "Hijito," is selected by Sharan Strange as the winner of the 2015 Lucille Clifton Poetry Prize!!
CARLOS' poem, "Song for Mike Brown," is selected by Yvonne J. Yon as the winner of the 2015 Makeda Bilqis Literary Award!!
CARLOS and Jeanann Verlee's poem, "Wait," is declared the #2 most viewed poem in the history of Muzzle Magazine!!
CARLOS' poem "Afro-Latino" is published in the October, 2015 issue of decomP!!
CARLOS is the highest booked act at the 2015 NACA National Convention in Minneapolis, MN!!
CARLOS wins two Akademia Music Awards for Best Spoken Word Single (for "Everything") and Best Spoken Word Album (for "Vitruvius")!!
CARLOS releases his new live album, "Vitruvius," to rave reviews and it quickly becomes the #1 top-selling spoken word/poetry album on CDBaby.com!
CARLOS launches his Distinctly Beautiful Bracelet Line (inspired by his poem "Distinctly Beautiful") in partnership with NationWares.  The gorgeous accessories are fair trade, handmade pieces that promote economic sustainability for physically challenged artisans in Guatemala. Check it out:  http://www.nationwares.com/category/distinctly-beautiful-line
CARLOS travels to Byron Bay, Australia for the 2014 Uplift Festival!
CARLOS travels to Bali, Indonesia for the 2014 Ubud Writers & Readers Festival!
CARLOS travels to Ramallah, Palestine for the 2013 Mamilla International Poetry Festival!
CARLOS is the writer and star of a non-partisan short film to fight voter apathy called "Vote for Them." (Which just got picked up by Upworthy!!)
CARLOS performs two sold out shows with Saul Williams at Joe's Pub for the release of "CHORUS: A Literary Mixtape" (MTV Books/Simon & Schuster), Saul's latest book which features Carlos' poem "Handstitch."
CARLOS delivers a TEDx talk entitled "Man Up: The Gift of Fear"
CARLOS is a featured reader at the 2012 Split This Rock Festival with likes of Sonia Sanchez and Pulitzer Prize-winning author Alice Walker!
CARLOS performs in MTV's first ever poetry slam alongside hip hop legend Talib Kweli!
CARLOS hosts MuslimFest 2011 in Mississauga Celebration Square and performs for a crowd of 25,000!
CARLOS is nominated for the prestigious Pushcart Prize for his poem "Wait" with Jeanann Verlee!
CARLOS stars in "Hip Hop Hibbit" at the Cherry Pit Theater with Yaya DaCosta and Dennis White!
CARLOS is the Guest of Honor at the 2010 Berlin International Literature Festival in Germany!
CARLOS opens Campus Progress National Conference in Washington, DC.
CARLOS headlines at Central Park SummerStage.
CARLOS' live recording of "Words Worth" (from his double album "Fate by the Throat") wins Spoken Word Poem of the Year at the 2009 Just Plain Folks Music Awards!!
CARLOS performs for a sold out Town Hall Theater with Tony Award-winning tap dance legend Savion Glover on Broadway!  CLICK HERE to watch their performance.
CARLOS is selected to showcase on the main stage at 4 NACA regional conferences and at the 2009 NACA National Convention.
CARLOS named Creative Producer of Lisa Russell's groundbreaking documentary film, "Myth of the Motherland," as well as Adult Mentor/Poet to be profiled for 3 month shoot throughout Africa.  The goal of the project is to address myths and biases about the Mother Continent.
CARLOS appears on the sixth season of HBO's "Russell Simmons Presents Def Poetry" and is voted "Favorite Poet" of his episode by viewers!  Watch his riveting performance HERE
CARLOS showcases at the 2007 NACA National Convention in Nashville, Tennessee as a Mainstage Spotlight.
CARLOS graces the cover of the February 2007 issue of Brass Magazine.  Check out the article, "A Poet's Voice," online: http://www.brassmagazine.com/articles/stry_temp.asp?aid=189
CARLOS celebrates the 20th anniversary of 40 Acres and a Mule Filmworks with Spike Lee and other celebrity guests, after "Inside Man" banks $184 million at the box office and opens #1 worldwide (Spike's most successful release to date).  Buy the #1 DVD online: www.theinsideman.net
CARLOS is unanimously chosen as the winner of the 2006 L.A. Music Award for Spoken Word Album of the Year for his CD, "Carlos Andrés Gómez: Live from New York."
CARLOS appears as a special guest on Buddy Wakefield's new album, "Run On Anything," released by Sage Francis' Strange Famous Records.
CARLOS performs on the National Poetry Slam Finals Stage with the 2006 louderARTS National Slam Team in Austin, Texas in front of a sold-out Palmer Auditorium crowd of 3,500.
For all booking / availability inquires: booking@carloslive.com